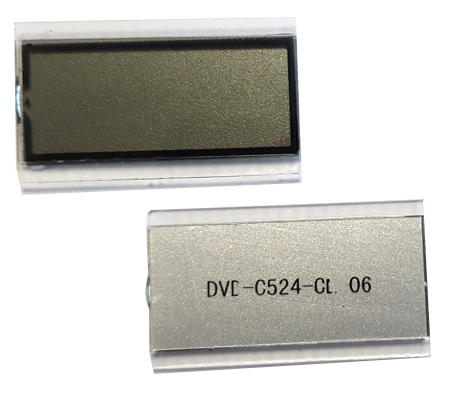 Via one of our long term customers that is involved in electronics development, we were introduced with a company that was
faced with an immediate phase-out
. Their supplier wasn't able to offer an alternative, but fortunately
we solved the problem
via our extensive supplier base.
The display is in principle quite simple and straight forward, but in these difficult times with shortages and allocations, it was a bit of a challenge to find the right display partner. Once the offer was accepted, the samples were sent relatively quickly to the customer for evaluation and turned out to work according to expectation.
DISvue is a brand label with a broad spectrum of display products and solutions, aimed to serve our customers to the best level possible, satisfying the need for final products as components or as total solution.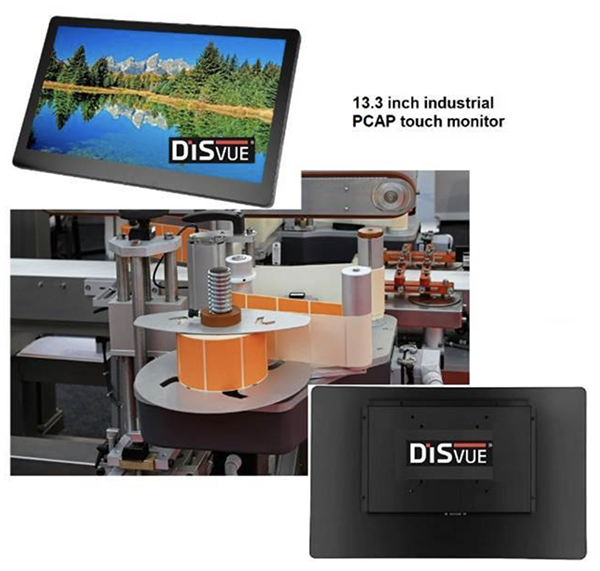 Industrial PCAP touch monitor
As grateful as we are for our long term customer base, we are also very happy to welcome establish a new relationship with companies big and small.
This company and DiBis have never been in touch before, but after exchanging general information and sending a prototype (on temporary base) and a very warm felt visit, the deal was closed swiftly.
In their recent experience they found that the previous supplier had changed the monitor from within, causing failures. However, solving the matter turned out to be a (too) long story. Selling its products worldwide, a reliable product is a must.
Quickly after acknowledging DiBis to be a truly experienced source in the field of flat panel displays and the market for electronics, we sold our first batch and expect many more orders to come.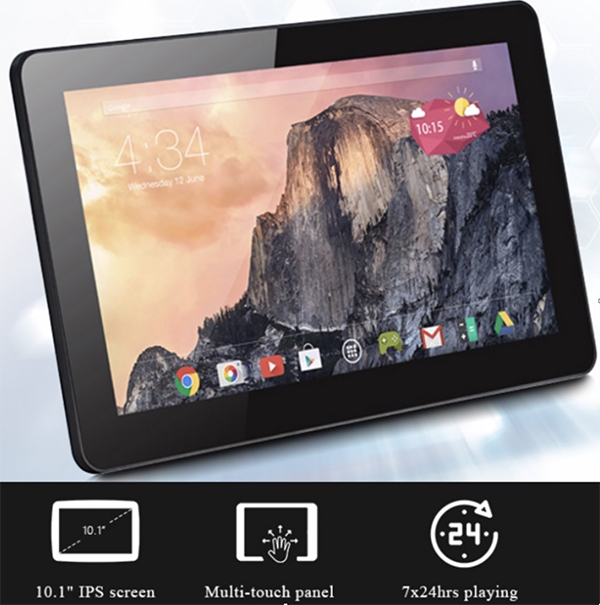 PoE type tablet for medicine distribution
This particular customer has signed a big contract with several leading hospitals in France. Their challenge was to improve accuracy while limiting paperwork. With an ingenious network link with a highly accurate patient database, hospital personnel can distribute the medicine per person based upon location. Secondary verification is done by the human factor.
The tablet it mounted in an ergonomic way with easy access to the touchscreen. The PoE characteristics will allow the unit to have only 1 cable access for data and power. Furthermore this light weight unit is easy to mount via the VESA connection on the back. In the future we expect the touch bezel to switch to white color.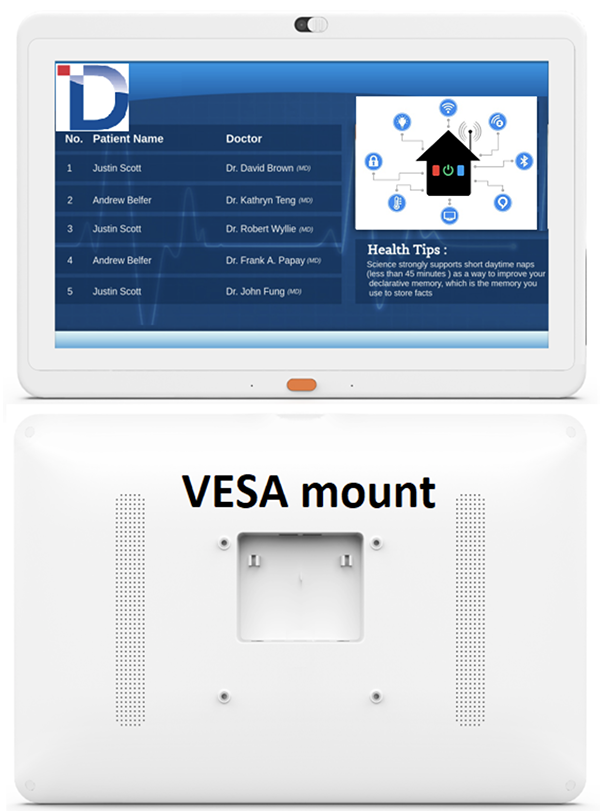 Full-feature Home Automation Tablet
Multi-media applications keep expanding. It is not just for the latest gadgets or the younger generations. It can also be a great advantage to elderly who experience the advantages of a single terminal for all their in-house communications. From a video doorbell solution to receiving calls via mobile phones and the settings for heating / cooling. Even the commanding of the drapes are integrated.
The tablet that we were able to source needed to be customized with a.o. a dual-microphone solution to get the audio optimized when a call comes in from a mobile phone user. Naturally we paid attention to specifications like long life LED backlight, MTBF figures, easy wall mount (with locking system) and the Quality Assurance program from the factory.
With the specific customer FirmWare it will be a quick and safe installation.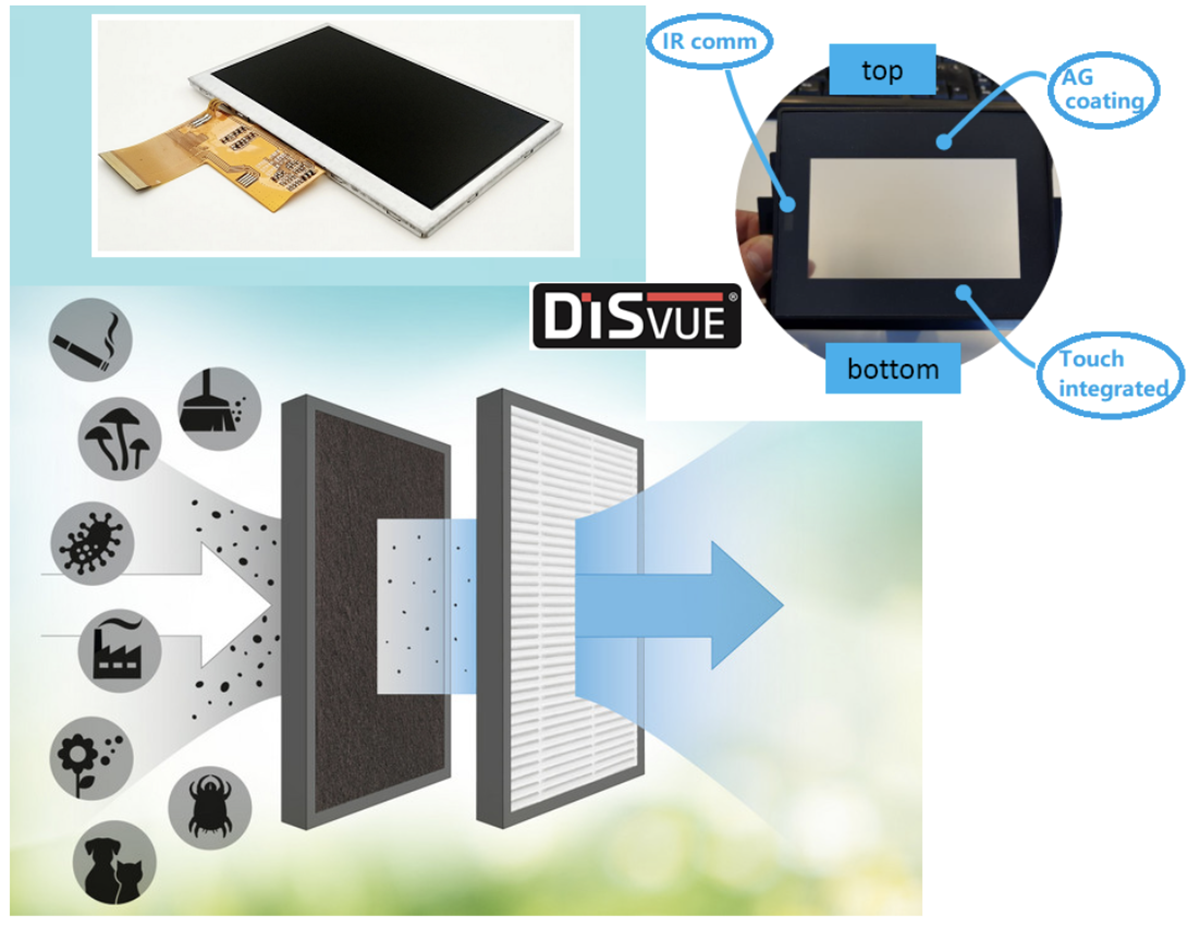 Full custom touch solution on 4.3 inch TFT
Starting some time ago at a design company we then moved to direct communications with the customer. That worked out very well with a first large mass production solution.
DiBis was able to show the added value to combine display, touch and cover foil in one. Additionally we have integrated the IR communication area to enable the use of a remote control. The total solution was such an improvement that other products will be fitted the same DISvue product.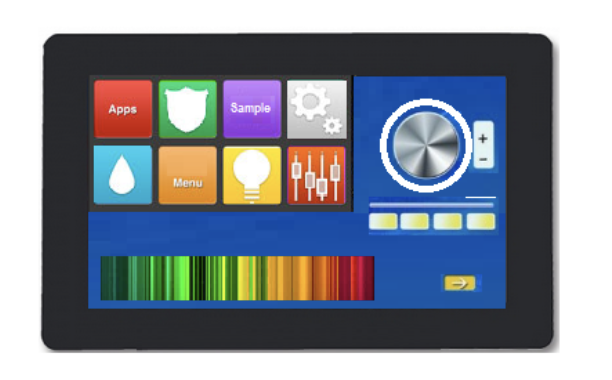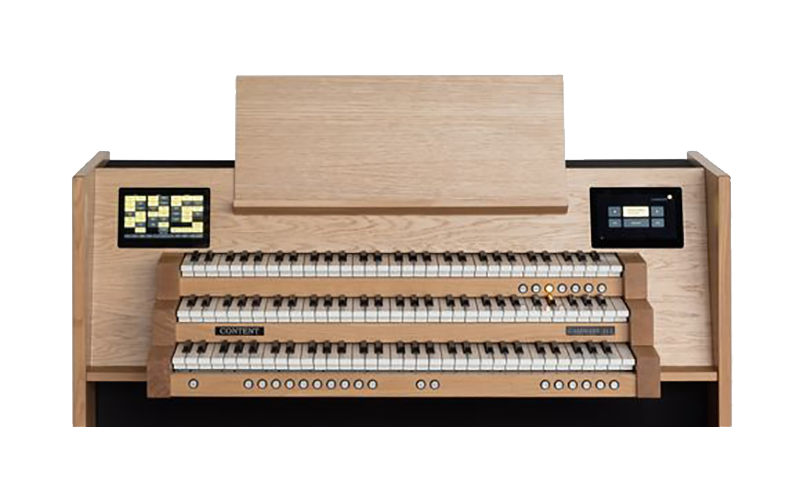 7.0 inch TFT with PCAP touch and HDMI/Touch interface board
A long term customer decided some time ago to upgrade their musical organs from an LCD with button foil cover to a full color bright display / touch solution. Some of the considerations were price; easy integration, intuitive use and readability.
One of the most appreciated features of larger displays with touch is that it allows a user friendly and language free software design. Colors and brightness surpass the more common (and cheaper) STN LCD technology. The strong developments in consumer wearable, handheld and mobile products have generated a shift in possibilities as well as demand from customers.
This display kit is ready to go into almost any application. The interface board enables any host with HDMI and USB interface to connect to this sub-assembly unit. Our customer was able to design from a standard PC platform and program their system accordingly. The only connection needed is an HDMI cable for the image and a USB cable for both power and touch communication.
Besides this we helped redesign the cover glass of the touchscreen so customer for easy front mounting the display/touch/interface kit in their application.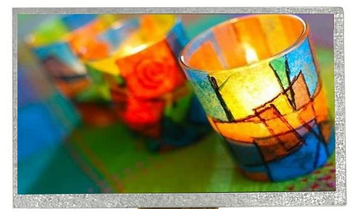 Semi-custom 10.1 inch TFT for coffee vending machine
This particular customer has had a long term relationship with DiBis for LCD products, but less with TFT. When they got an EOL (End Of Life) notification for their 10.1 inch TFT display, DiBis was approached to help solve the issue.
Main goal for the customer was to change as little as possible in the current design. Although the quantities are not very high, we found a Taiwan based manufacturer that was able to modify one of their new developed 10.1 inch products.
The final approval from the sample came very quickly, after DiBis had visited the display company in Taiwan to verify the optical performance and avoid potential disappointment and being able to discuss necessary changes. Fortunately this was not the case and customer proved to be more than satisfied with their new display.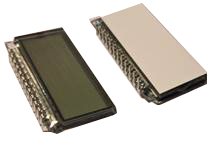 The request was a bit unusual to start with, but ongoing the development and settling the wants and needs, the final outcome became clear. Originally the design came from a separate development company, working for a small medical technology company.
The volume is quite high and we had to overcome the challenge of low cost and high reliability. Furthermore there was a specific request to have an extreme low failure rate because once the display is in, there is no used of replacing int.
After a thorough selection within the DISvue factory base, we choose a supplier that fits the profile. Next to immense experience in all sorts of LCD technology products, they have been around for more than 30 years. Besides the product cost, DiBis also took care of the shipping pricing and logistic challenges.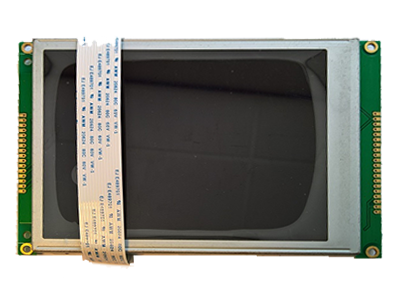 Custom 5.7 inch TFT for medical instrument
With our many years of experience in the display field, not only new but also existing customers come to us for special needs concerning their projects.
In this case we were requested to develop a drop-in replacement for a 5.7 inch QVGA LCD. After negotiating with several of our regular suppliers we came to one that offered the best solution.
This factory in Shenzhen, China supports us under the brandlabel DISvue. We have been working with them for some time now and they are keeping promises while offering competitive pricing and lead time.
2018 was the start and we will ship out the remainder of the quantity throughout mid of 2020.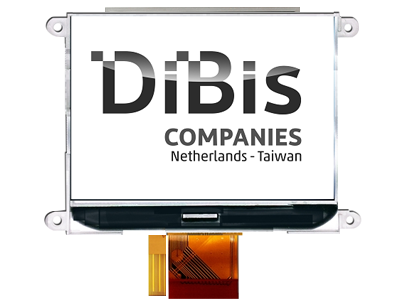 Full custom 3.5 inch QVGA LCD for measurement equipment (Thailand)
Our local Dutch customer acquired another European company, also resulting an heritage from them of a near obsolete gas measurement system. It has been an issue to find all the components because the original documents have not been provided completely.
The looks and feel of the apparatus will be changed to match the requirements for the coming decade, including a more sophisticated display solution. The long term relationship with the procurement manager and DiBis resulted in a request for quotation which turned out to be the very best of all other suppliers involved.
Another advantage of DiBis is that we can support the development support from The Netherlands and the logistic support from our Taiwan office, since the ODM factory is in Thailand. The shipping of the goods is arranged by our logistics hub in Shenzhen, China. They will do a full check on the contents before releasing the goods for customer to pick up. In 2019 DiBis visited the Thai company to further improve the relationship and provide face to face support on the project.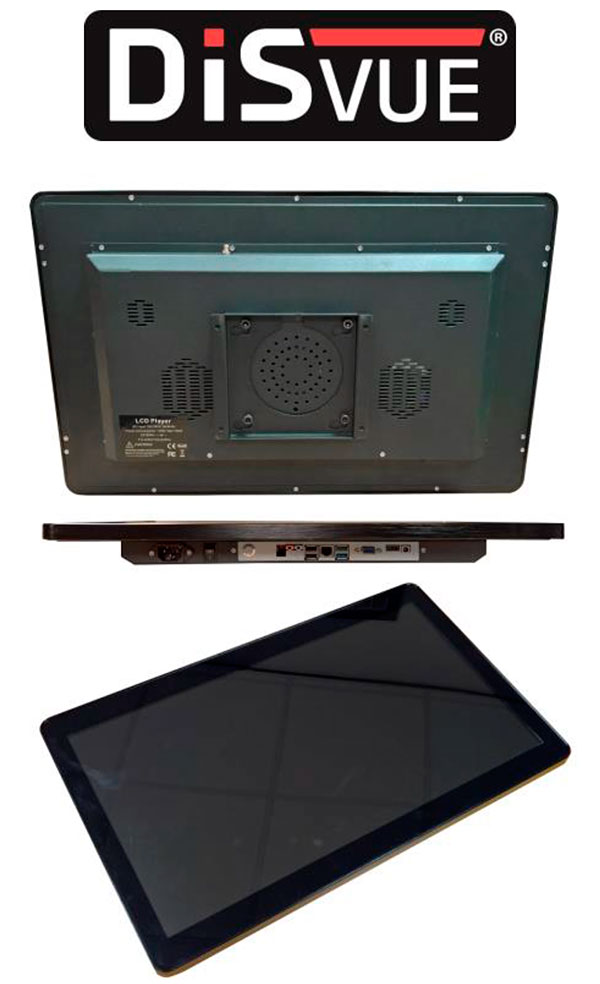 All-in-One system 21.5 inch, change-over from consumer to semi-industrial
Companies turn to DiBis for all sorts of reasons.
The companies in both The Netherlands and Taiwan can be for help during sourcing at the moment of new development, it can be as sounding board for ongoing projects and even as a trusted partner to find a solution to change over from low lost consumer products to more stable semi-industrial solutions.
Consumer products are sometimes just fine to make it work, but if the project at hand is in need of some sort of stability and continuity, these non-industrial products don't follow the rule of one customer since it is made for the masses.
For our partner in patient care systems, we have found a way to change over from a consumer All-in-One (AiO) to a semi-industrial type. Semi-industrial in this case means it is made more customer specific with parts that are available for a longer period of time.
Besides that, it's design is in a metal housing and can be customized at smaller quantities.
After carefully testing the first sample and the creation of a "wish-list" we now supplied the first 12 units to replace the more vulnerable consumer type with a longer term availability. The price is slightly higher, but our customer is convinced the cost of ownership will be lower.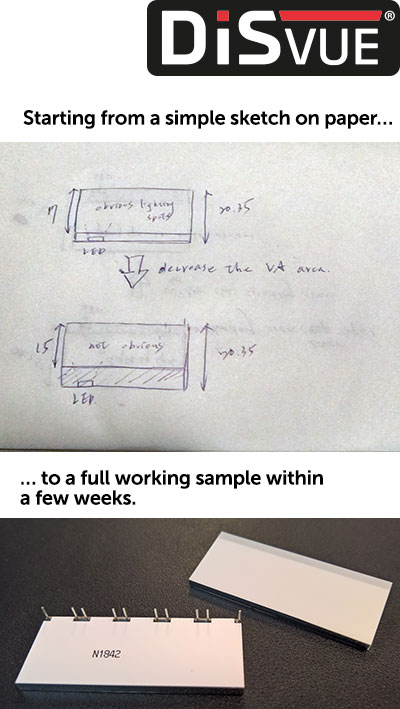 LED backlight unit for industrial heating system replacing EOL from other brand
Custom design is usually is matter of higher end products that are used in large quantities. At DiBis we take each project and request serious and strive to find a workable solution.
When we were requested to supply an LED backlight unit as a replacement for a competitor product that has been phased out. Since there was no technical document present due to an old design, we started from a simple sketch on paper.
With our span of DISvue suppliers for standard and custom(ized) solutions, it wasn't to complicated to present a drop-in replacement that was also price competitive. Within days we supplied a datasheet and only a few weeks later working samples.
Currently we are shipping our second batch in the MP (Mass Production) stage and have not had one piece returned with possible failure. Actually this was our first project with this particular customer and we have been able to extend our business relationship since!